Mushrooms, Adaptogens & Plant Extract Capsules
Protein powders, collagen, adaptogens & organic skincare.
Backed by science and crafted for function and flavour. Bare Blends was created to offer an authentic range of nutritional blends using the raw power of natural protein powders & wholefood nutraceuticals.
Formulated by specialists
We do the research so you don't have to.
Natural & functional
Crafted with only the highest-quality functional wholefoods.
Bursting with flavour
Flavours from real food - no flavours or anything artificial.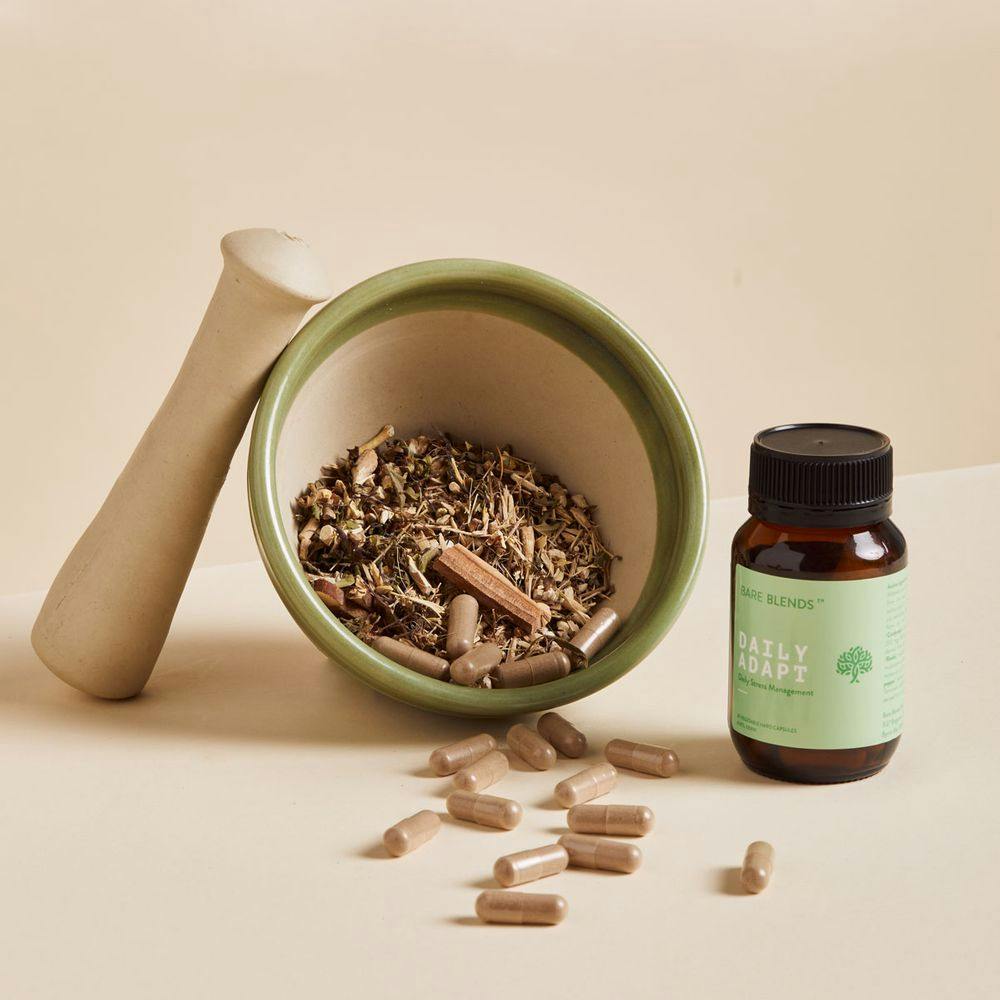 Daily Adapt
Mindfully crafted with premium adaptogenic herbs and free from any synthetic ingredients or fillers, Daily Adapt will help you adapt to stress so you can perform with calmness.
Adapt Now
What are people saying?
Great product, tastes really nice
Great product, tastes really nice as well :-)
Angela G.
Verifed Buyer
---
Saturday, 10 April 2021
A great Vanilla Protein
I have always enjoyed this WPI. It has the perfect amount of sweetness which is not too sickly. It has minial ingredients which is what I look for and it easy to use in several things. Only wish I could buy it locally, than having to post!
Melanie R.
Verifed Buyer
---
Saturday, 10 April 2021
Amaaaazinggg
Amaaaazinggg
Esra C.
Verifed Buyer
---
Friday, 9 April 2021
Been using bare blends for
Been using bare blends for years. I use it for a quick breakfast on the go. Low carb, no artificial aftertaste, keeps me full, keeps my energy levels up too! Love the stuff!
Rhiannon A.
Verifed Buyer
---
Saturday, 27 March 2021
Simple the best.
Absolutely love this protein. I have been using this for years. Every time I think let's try something else I always come running straight back.
Libby G.
Verifed Buyer
---
Friday, 26 March 2021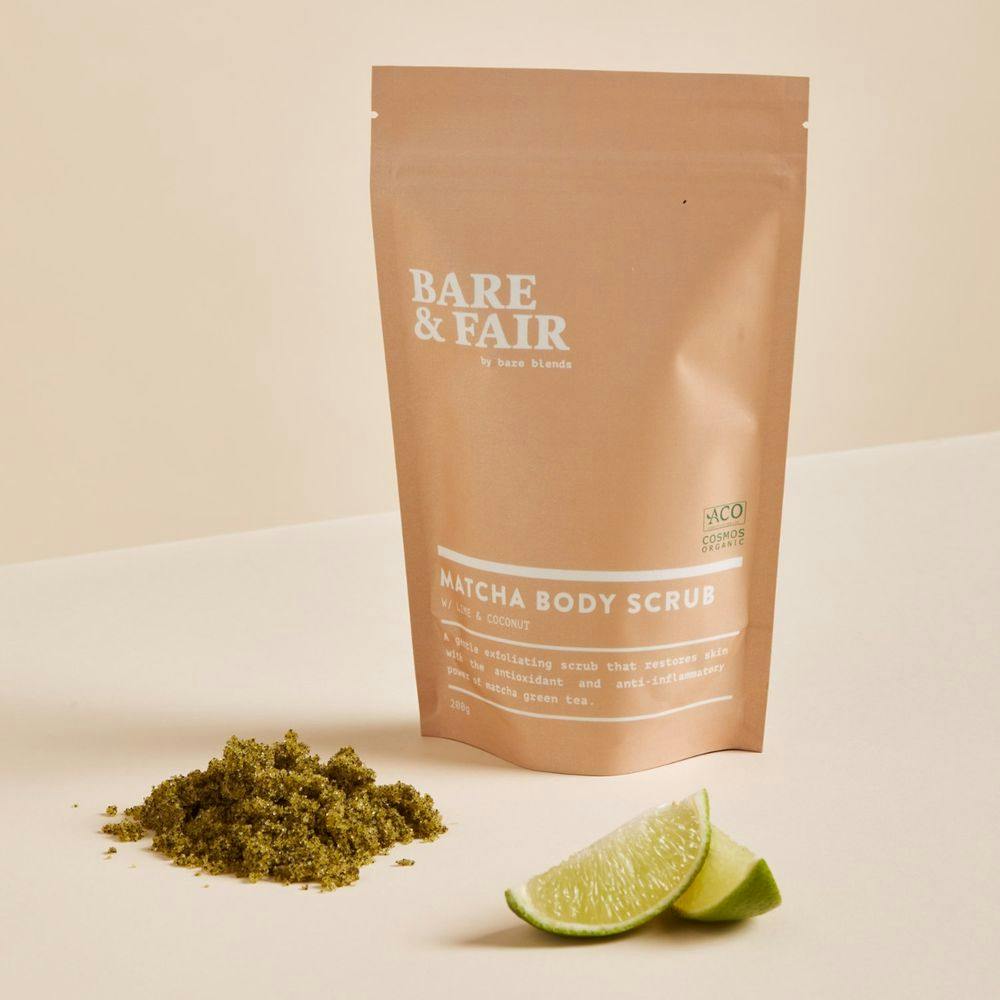 Simple, ethical, and organic skincare.
For every $1 spent in the Bare & Fair range, we remove 5kg of carbon from the atmosphere via a Pachama project.
shop now
Don't take our word for it.
Experts and professionals all agree.
Sports Nutritionist
The Natural Nutritionist
Bare Blends is by far the most superior brand available. With grass fed whey proteins, natural vegan proteins and an amazing range of superfoods, they really do cater for everyone, without compromising on taste or quality.
Clinical Nutritionist
Teresa Boyce
As a clinical nutritionist I have been prescribing Bare Blends products to clients for over 12 years. Not only do I trust and endorse the ingredients, Bare Blends protein powders are simply delicious! Thanks Bare Blends for making my job easier and keeping my clients happy.
Naturopath and Nutritionist
Belinda Kirkpatrick
I see the direct effects of inadequate protein intake in so many of my clients. I recommend Bare Blends as it is pure, tastes great and is super gentle on the digestive system. All my clients rave about how effective it is and there is an immediate improvement in symptoms for so many. My teenagers girls and I use it at home nearly every day too! Love it!
health food chef
Nadia Damaso
When I first tried the Bare Blends products I immediately fell in love! They're so delicious, provide me with so much energy and I absolutely love using them for my recipes.
Personal Trainer
Alexz
Bare Blends' beliefs are reflected entirely into their products. I like it because it's pure and the ingredients are entirely simple letting my body take in exactly what it needs, naturally.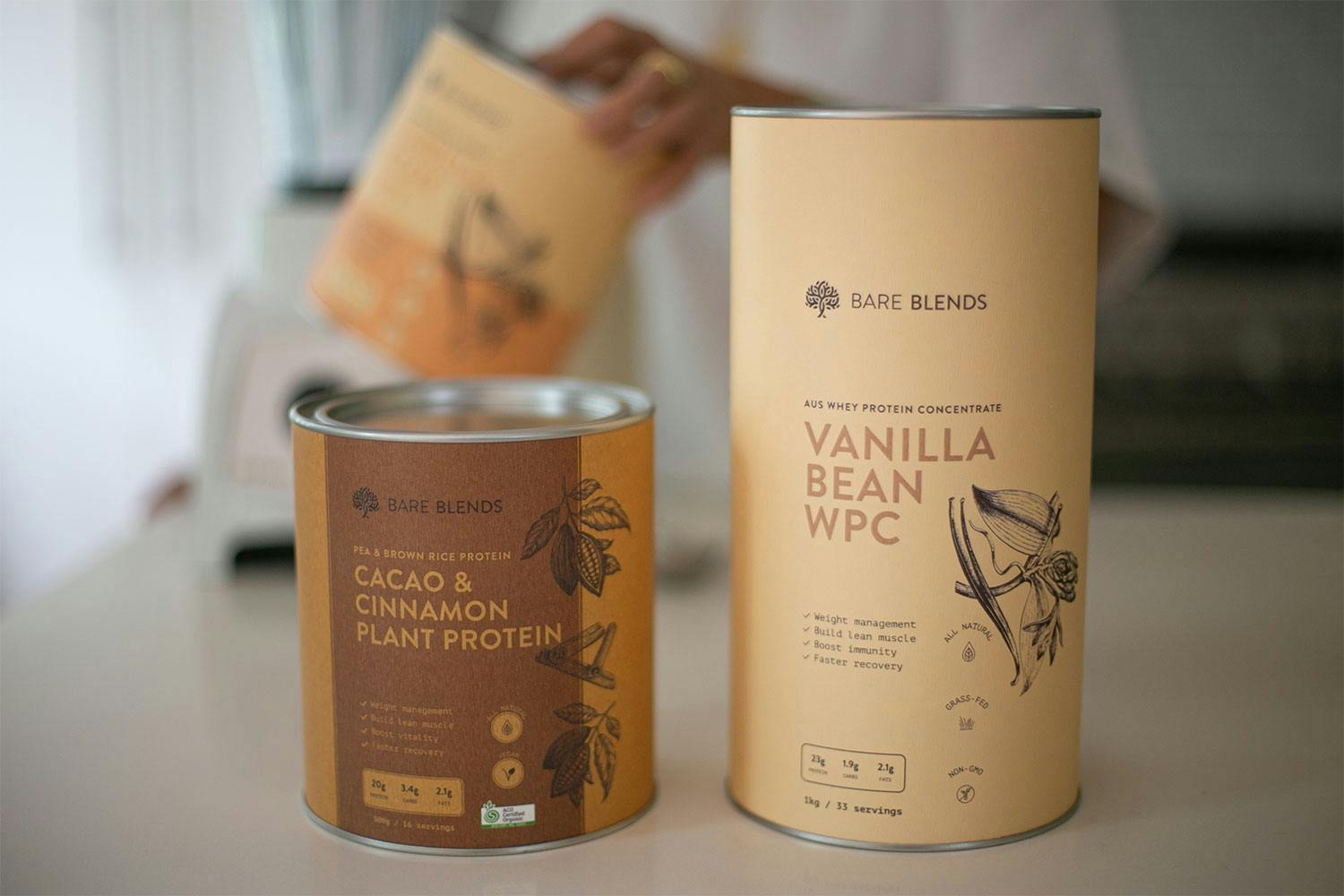 High-quality whey & plant-based protein powder
We craft the finest, most nutrient-dense protein blends on the market. We believe in providing pure products, which is why you will never find any fillers, artificial colours or so-called 'natural' flavours in our nutritious protein blends.
Protein Powder