Matt Levy has been a Bare Blends ambassador for over six years, and he continues to inspire us with the work he does, both in and out of the pool.
He is a Paralympian swimmer with an impressive amount of medals and world records to his name, a recipient of the order of Australia medal, and a public speaker and mentor.

Matt's new book, Keeping Your Head Above Water, has just been released, with amazing insights into Matt's career and achievements. We spoke to Matt to find out his latest news.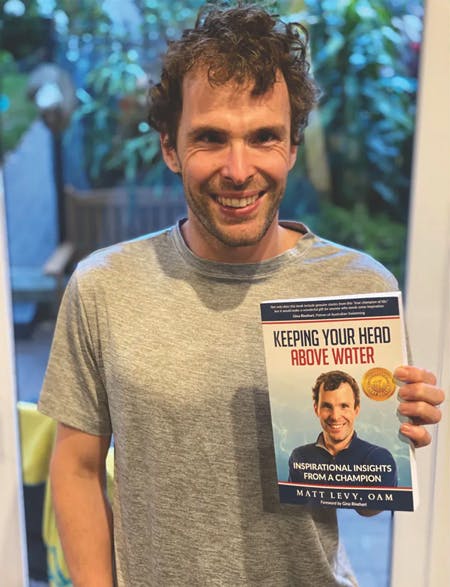 Tell us how your new book, Keeping Your Head Above Water, came about?
I've been working on this book for about two years. It's about my leadership journey and how I have got to where I have through my success framework, which can be used in sport, business and life.
What does your daily routine look like at the moment?
I get up at 5.30am to train. This concludes at 7.30am, and from there I work from 8am till 4pm. Followed by training in the afternoon from around 4.30pm. This will consist of swimming 3-4kms, or gym doing swimming-related movements.
What challenges did the year 2020 bring, and how did you deal with them?
It was challenging not having a Paralympics and not travelling. But I was able to complete an MBA in leadership and innovation and do some short courses in change management too.
What are your main goals for 2021?
My main goal is to compete in the Paralympics hopefully in August of this year. Also promoting my book.
What motivates you the most?
The person in the mirror and knowing that I have the opportunity to improve on my yesterday, today and keep growing.
How important is health and nutrition to you?
Part of being fit and healthy both mentally and physically is what we put into our bodies. So it 100% is the most important thing to keep me both active in my sport and in my corporate job at Westpac.
What further impact do you want to have on the world?
For us all to be the best versions of ourselves.
Favourite Bare Blends product?
Raw Cacao WPI protein.