The rise of plant-based foods has been exponential in recent years. We've seen more people, and not just those following a vegan diet, turn to plant-based alternatives for their nutritional needs. Subsequently, interest in plant-based protein powders has intensified, fueling the massive global plant-based protein market growth.
There are a vast number of plant protein powders available, including pea, rice, soy, hemp and many more. Although these protein powders are excellent alternatives to whey protein as a fitness and wellness supplement, there have been some drawbacks that haven't yet converted the whey protein fans. Firstly, the amino acid profiles of some plant-proteins can be inferior to whey, and secondly, the texture and flavour just isn't light or fluffy like whey protein is.

Until now.

Enter fava bean. Boasting 88% percent of high-quality protein, fava bean protein powder is taking the nutritional industry by storm. It is light, fluffy (yes, fluffy) and mimics whey protein for solubility and texture.
Unlike a lot of other plant proteins, fava bean protein has a mild, neutral flavour, making it the perfect base for any recipe, smoothie, or creation. What's more is that fava bean protein has an impressive amino acid profile. It's naturally rich in all 9 essential amino acids, making it a complete protein and an excellent fitness supplement. 
Another thing to celebrate is fava bean's very low carbon footprint. As one of the most sustainable plants grown, fava bean crops require no fertiliser and are 'nitrogen-fixing', which means that they return nitrogen to the soil after harvesting, which helps to fertilise the soil and make it available for other crops.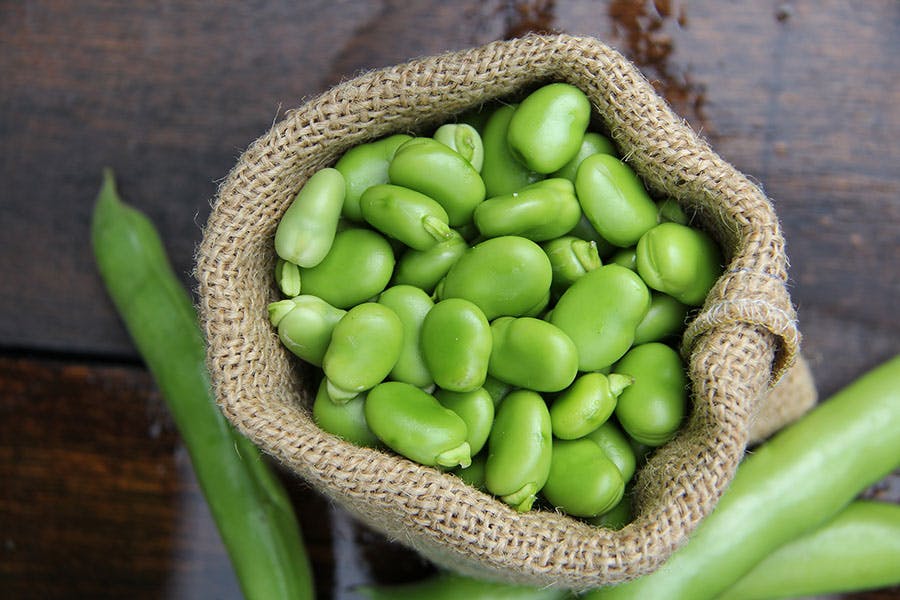 The most sustainable protein powder yet
Bare Blends' fava bean protein is sustainably grown in Victoria, Australia, where it travels a very short distance to our manufacturing facility. The carbon footprint of our fava protein blends are our lowest yet, with minimal emissions from start to finish. Furthermore, we'll be including carbon offsetting in each fava bean product we release as we strive towards our goal of being a climate positive company
The future? You guessed it - we'll be releasing three fava protein protein blends as additions to our current plant protein range. Until then, we've got these treats available so that you can try fava bean protein for yourself.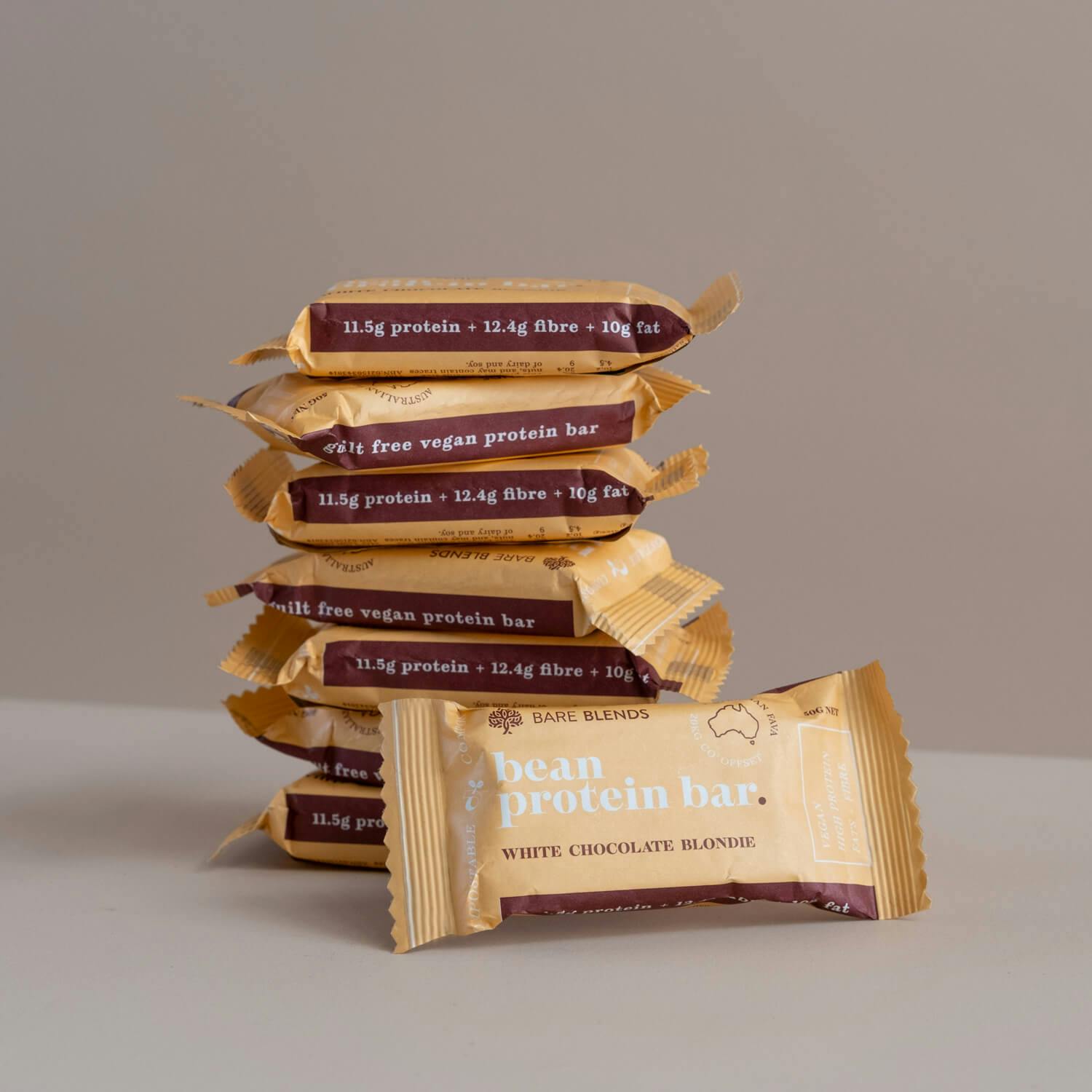 Bean Protein Bar
Delicious white chocolate pieces are studded throughout this fudgy plant-based protein bar. Full of nutrients such as prebiotics, healthy fats, and high-quality vegan protein from Australian fava beans. A convenient and nutritious snack that will help to promote gut health, energy and wellness. An added bonus - we offset 20kg carbon from the atmosphere with each bar purchased.