Vanilla is one of the most universally famous flavours going around. You can't really beat the smooth and unique flavour of vanilla.
But not many of us know that vanilla bean has many other benefits, and that's it's actually very good for your health.
Vanilla bean, or vanilla planifolia, is a tropical orchid, typically grown in Mexico, the Caribbean, and Central America. There are three main types of vanilla cultivars, but the most sought-after one is the vanilla planifolia. It is superior due to the vanillin composition - the major flavour compound.
There are many imitations of vanilla bean flavour available, often with no nutritional value.
Vanillin can also be extracted from wood chips and other nasty things, so when buying vanilla, you must make sure it's derived from actual vanilla beans, and not just "natural" flavours. Some vanilla imitations have even used castoreum, which is the yellowish secretion of the castor sac of a beaver. Used for it's scent by beavers to mark their territory, castoreum can also be used as a food additive. Yep, gross.
'French Vanilla' is another good example - vanilla isn't grown in France!
Real vanilla bean benefits
1. Mood Enhancing
Vanilla bean will help to increase neurotransmitter function, which will allow your brain to produce serotonin and dopamine - the feel good hormones. The aroma of vanilla bean and vanilla extract also has an anti-depressant and mood-lifting effect on the brain.
2. Magnesium
The magnesium found in vanilla bean will help to regulate the nervous system, and balance calcium and other minerals within your body. It will also relax nervous tension in your muscles and help you to relax. It is also a neurotransmitter and is necessary for healthy blood pressure and sugar levels.
3. Calcium
Your body needs calcium to build and maintain strong bones. Calcium also assists a healthy functioning heart, muscles and nervous system. Calcium helps to reduce cortisol in the body, the stress hormone that causes anxiety.
4. Potassium
Potassium is needed for healthy blood pressure levels, cardiovascular function, and regulates the fluids and minerals within your body. It also helps your blood vessels to relax, and can therefore help to reduce stress and tension.
5. Manganese
Manganese is important for boosting metabolic activity within the body. It also helps to maintain healthy bones, and is full of antioxidants that detoxify free radicals.
6. Aphrodisiac
Vanilla bean has been thought of as an aphrodisiac for thousands of years. Aphrodisiac foods enhance the hormones that are associated with love and happiness, such as oxytocin and dopamine. They will enhance your mood, and they're great for your libido.
7. B Vitamins
Vanilla contains B-complex vitamins such as niacin, thiamin, riboflavin and vitamin B6, which will all help to maintain nervous system function and regulate metabolism.
8. Anti-inflammatory
Vanilla contains vanilloids, which are chemicals responsible for the activation of receptors, which will reduce inflammation and improve mental performance.
Even a small amount of vanilla bean powder will still help to maintain healthy body function, relax the mind, and lower stress levels.
Unfortunately, organic vanilla bean can sometimes be hard to get a hold of, and can be very expensive. But that's okay, because we happen to know of the most delicious organic vanilla bean blend on the market.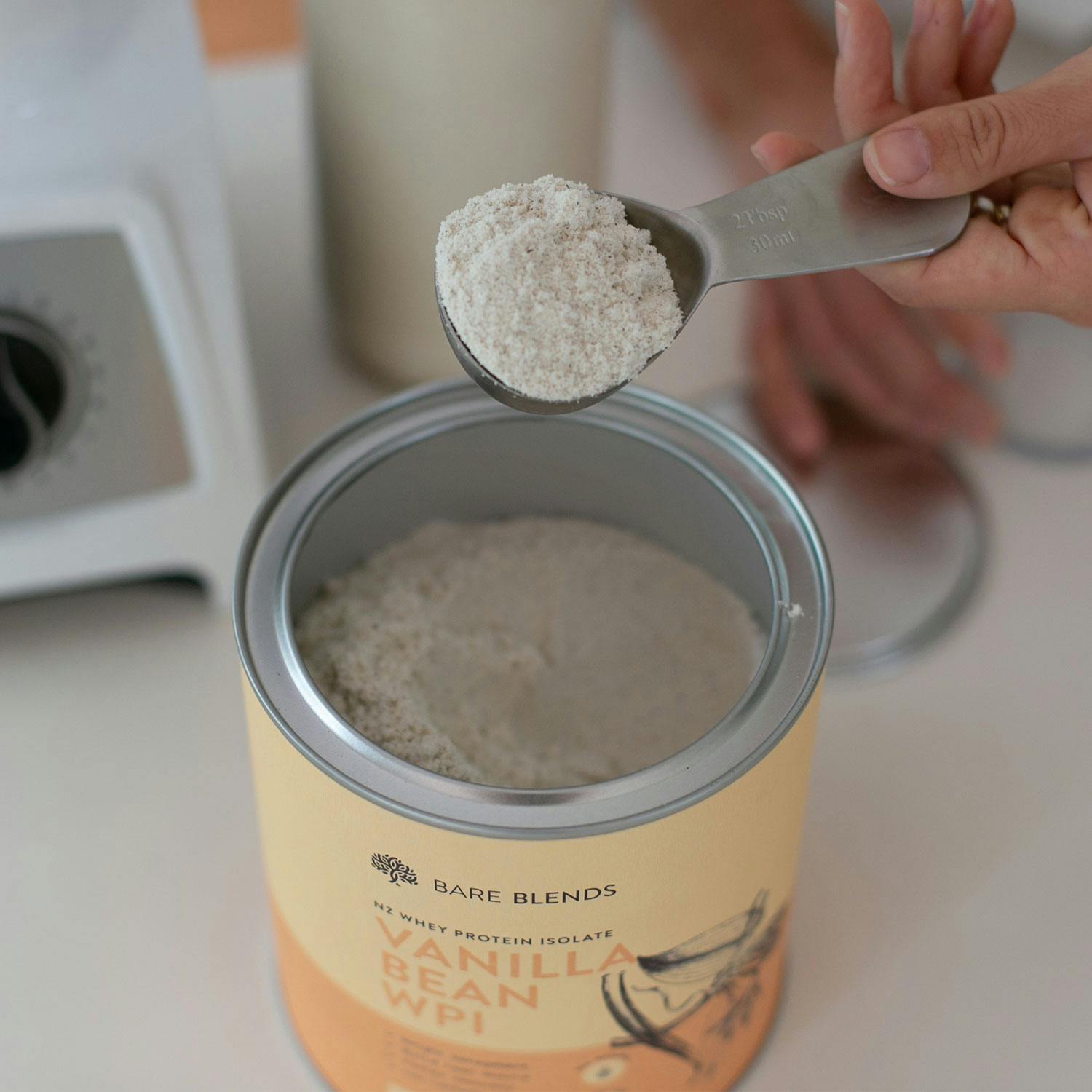 Made with ambrosial A-grade vanilla beans from Madagascar, our Vanilla Bean WPI is 100% natural protein, free of anything artificial or nasty, just straight-up vanilla-y goodness.
Next time you're craving a vanilla milkshake, do it the healthy way and use Organic Vanilla Bean WPI. Not only does it have that amazing vanilla bean flavour, it's organic, has a myriad of health benefits, and its free of those unnecessary calories! Vanilla smoothies all day long.