We're excited to finally launch our new certified 100% home-compostable protein packaging! 
Our most sustainable packaging yet, our new home-compostable bags are made from cellulose and cornstarch, which are 100% plant-based and made from renewable sources. They will fully biodegrade when composted at home, and you can put them in your green organics bin, or your backyard compost pile. 
Why home compostable? Home compostable is considered the gold standard in compostable items. It means that the material can break down in normal composting conditions such as a green food waste bin or a backyard compost pile, not just an industrial composting facility like some compostable items. 
To move all of our products to home-compostable packaging has been a goal for many years, and we have waited patiently for the technology and materials to become available. We're so happy that our home-compostable pouches are finally here. 
Welcome to the future of sustainable packaging. 
The journey so far
It's taken a while to get here. To be plastic free, as well as producing supplements that are 100% natural, has always been our ethos. It hasn't always been easy to source ethical packaging, and in large part we've been waiting for the world to catch up and for ethical options to become available. No manufacturer in Australia, or around the world, has been able to produce suitable home-compostable packaging until recent years.  
Our first protein packaging: 
Since our inception in 2012, we've always had our environmental impact at the core of our business. We carefully selected our original kraft paper packaging to pivot away from the plastic tub norms of the supplement industry, and that was a huge step at the time. 
Our first blends were packed into kraft paper bags that were foil lined, and although they were recyclable, unfortunately not all recycling facilities are able to easily recycle composite materials. The front was stamped with a tree (we still have repetitive strain injury from this), a circle front label identifying flavour, and a back label with more information.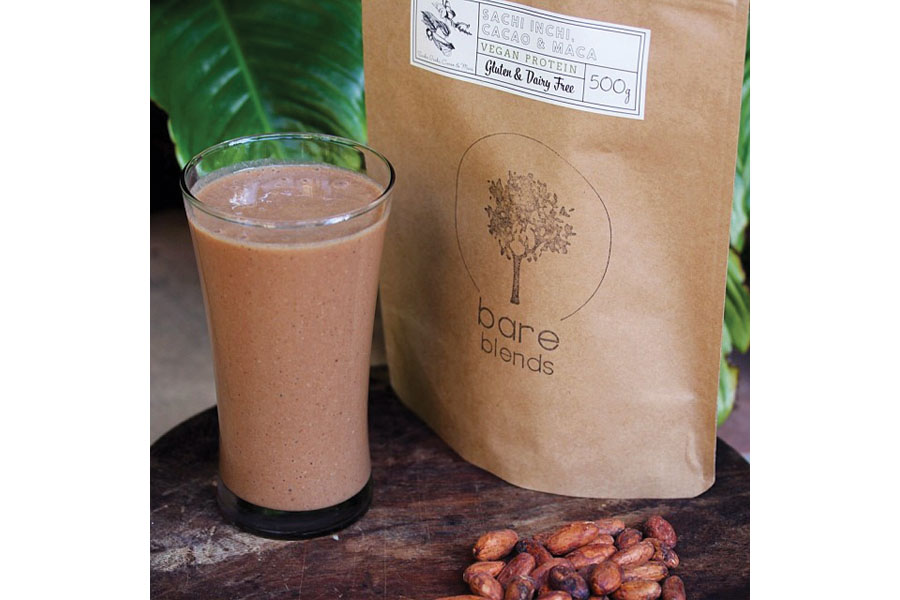 Our second protein packaging: 
We changed suppliers to a new bag supplier that used the same materials but had a more reliable seal. We farewelled the logo stamp on the front and replaced it with a label with a much needed design upgrade.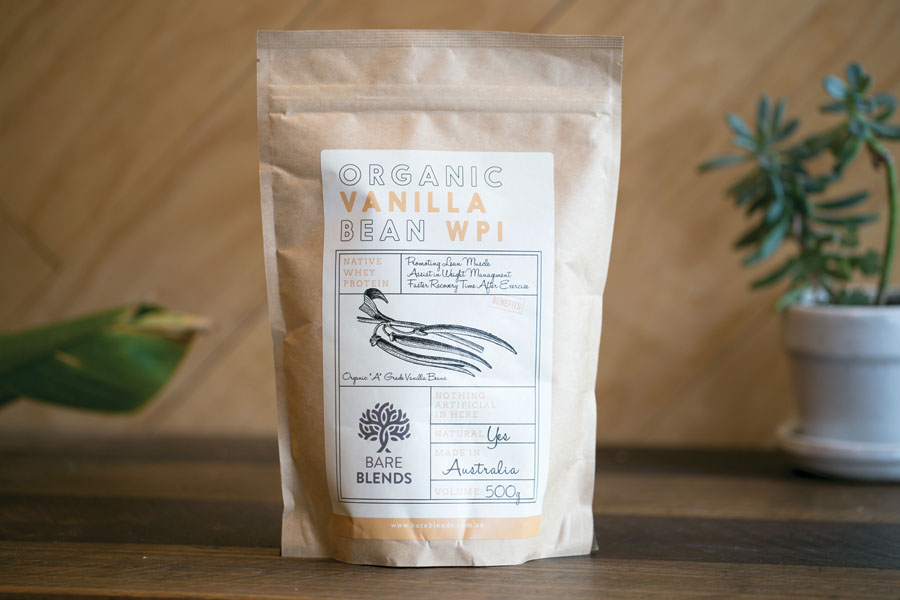 Our third packaging:
Printed bags which eliminated the need for thousands of printed labels.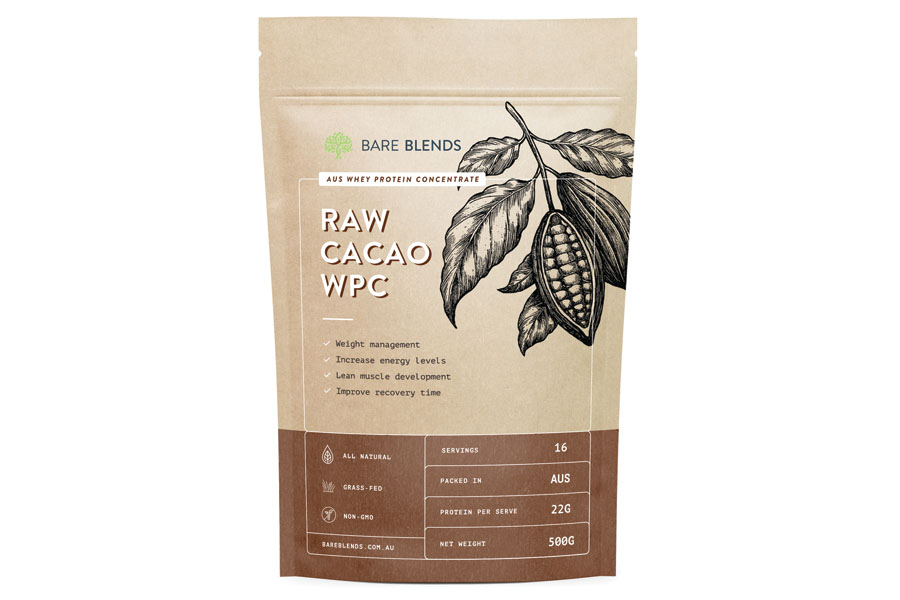 Our fourth packaging: 
Fully recyclable tubes with aluminium lids which came equipped with a paper printed label, as opposed to previous plastic labels. These were a huge step up in recyclability, but they also carried negatives such as taking up a lot of room when shipping the empty tubes to our factory (not ideal for shipping costs - financial and environmental).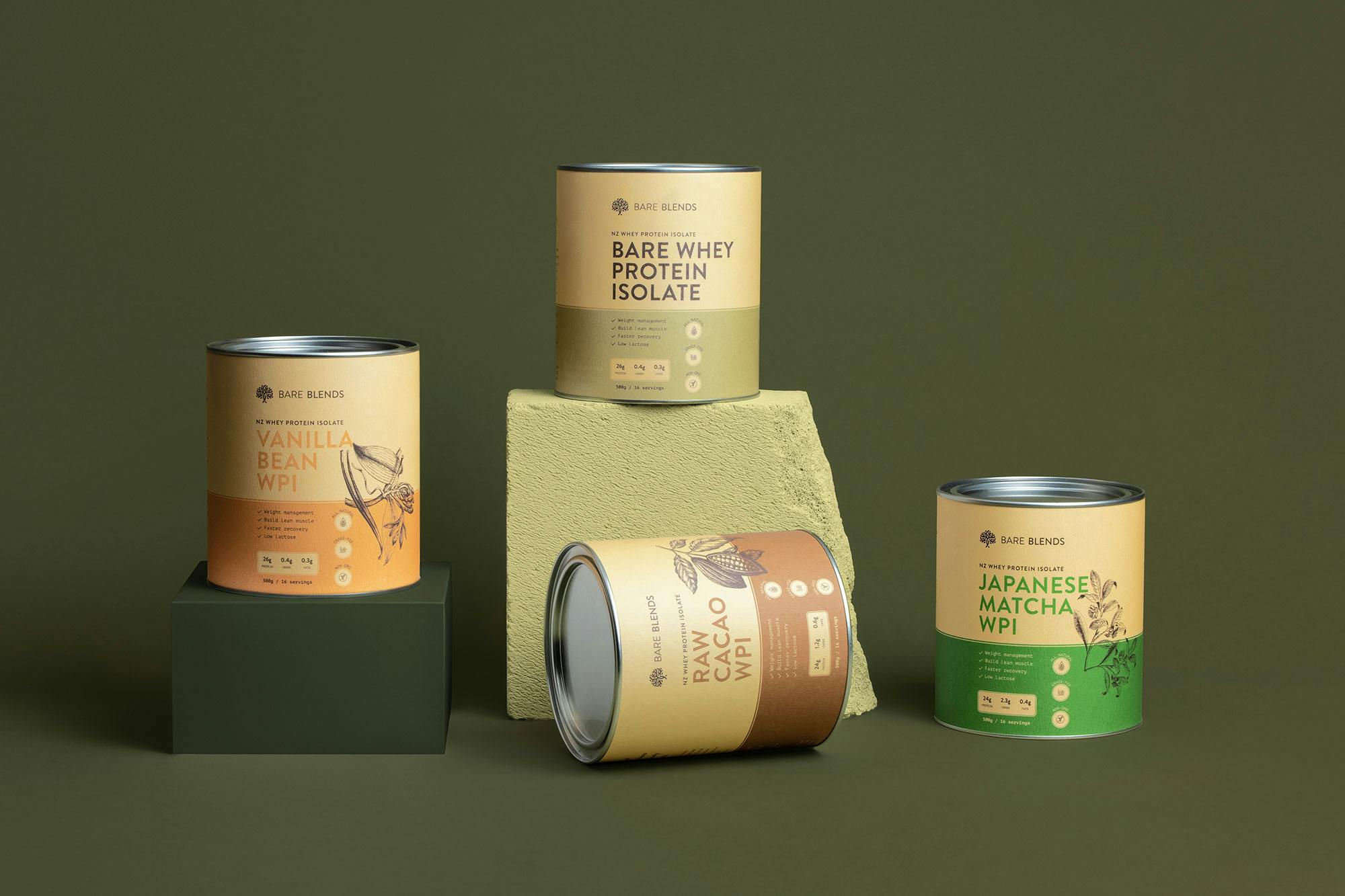 Home-compostable - pouch, label and zip! 
These bags (including the seal and front/back labels) are certified as both home and commercially compostable, and will degrade in both home and commercial composting environments. Our packaging holds certifications which meet Australian standards (AS5810). As they are shipped flat, empty and stacked to our factory, we are gaining huge environmental benefits with fewer boxes and therefore energy required.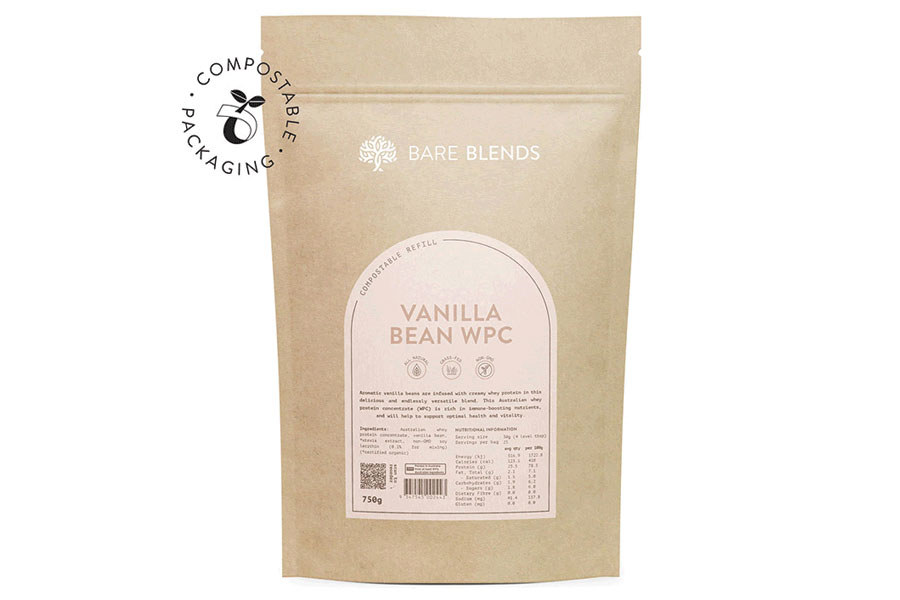 How to compost?
When you have finished your protein powder or moved it to an air-tight container to store, you can compost the packaging. Firstly, tear the pouch and label into pieces, then scatter it into your home compost, worm farm, or green bin. The bag, zip and label will naturally degrade with heat and moisture. 
A sustainable future
As an added bonus, each sale of our home-compostable protein range helps to recapture carbon from the atmosphere. We remove 83kg of carbon from the atmosphere with each 750g protein purchased, thanks to our sustainability partner, Pachama.
Over the last decade, our packaging and practices have continued to evolve and we've become more efficient and sustainable, but in today's climate we believe the only way forward collectively is for all businesses to be 100% accountable and transparent. We have already committed to environmentally ethical sourcing and production. We are extremely passionate and serious about our sustainability goals, and we can't wait to achieve them.